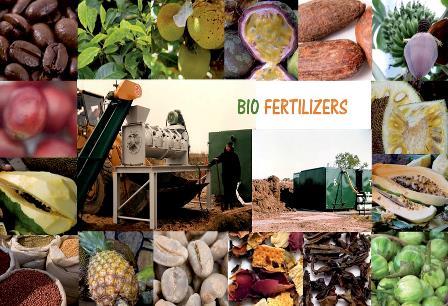 Bio-Fertilizers
From Waste to Value
Transform´s high temperature composting technology can transfer waste to Bio-fertilizers in 5-10 days.
The bio-fertilizers produced can suppress the incidence of pests and plant diseases.
Helps in reducing input expenses by replacing the cost of chemical fertilizers.
The biofertilizers produced improve the soils structure by influencing the aggregation of the soil particles and help in better water retention.
Biofertilizers also enhance the availability of plant nutrients which helps in maintenance of the soil fertility over a long period of time.
The biofertilizers stimulate plant growth through the synthesis of growth-promoting substances.
High temperature processing in standard container with low energy consumption.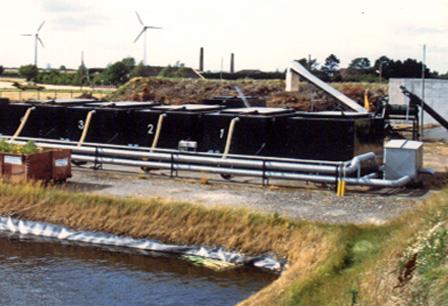 Bio-Fertilizer - Composting
Sanitation and dewatering of sludge and organic waste.
Composting is a biological process, where the organic substances in the waste are degraded with the application of air, whereby an effective decomposition into loam is achieved. In the U.S. most of the country's w/w sludge is treated by composting. Today more than 600 facilities have been implemented. Composting is also on the rise in Germany. The compost is used in place of fertilizer enriched peat. Further, compost appears to have a controlling effect on plant fungal diseases on a number of plants. The application of compost may therefore reduce the need for spraying pesticides in Agri- and horticulture.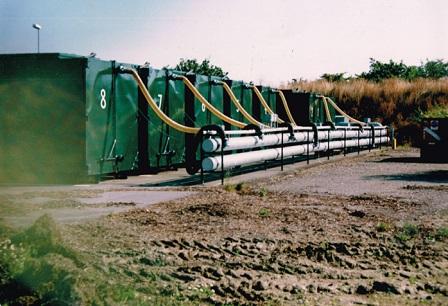 Closed systems - Heat composting
Crushed garbage, organic waste can be mixed with sludge and composted in an isolated bioreactor. At the correct mixing ratio of sludge and waste the temperature will rise within 48 hours to 70oC when air is introduced mechanically. In this way, the input materials are hygienic, dehydrated and stabilized. Under careful process monitoring, organic substances are degraded under release of water, carbon dioxide and nitrous compounds. All exhausts are purified in a biofilter. After about 5-7days the end product is ready for application as fertilizer/soil improver or for storage under further composting.
References
Dragør Sludge Composting Facility, Denmark.
Bechmann, Aurich, Germany.
Tandskov Landfill (test facility), Denmark
Flensted A/S (test facility), Denmark
Bio Earth Fertilizer, Uganda.
Biofertilizer Container, Aarhus Waste Management.