Constructed wetlands for wastewater treatment
Transform´s biological wastewater treatment system uses wetland plants and naturally occurring microorganisms associated with their roots to remove contaminants from wastewater. Transform designs and construct reedbeds through which the wastewater flows. Waste materials are taken up and broken down within the wet rootzone of the system. Nutrients, organic compounds and metallic ions are removed from the wastewater while increasing oxygen and pH levels.
Reed bed systems are suitable for municipal waste, stormwater, and acid mine drainage water. The natural ability of the system has also been recognized in the mining, oil ang gas sector worldwide.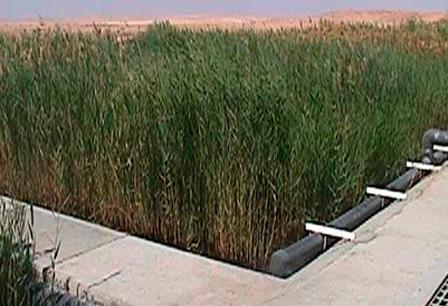 Oil sector
Greening the desert

One of the most innovative eco-friendly project in the oil and gas industry.
Our core business is treating oil contaminated water and sludge from oil industry and exploration, the technology applied is EU Environmetal Technology Verified for treating oil contaminated water and recirculation of treated water for other purposes such as wash and irrigation.
Using our technical knowhow, we designed, supervised and contracted a 4.000 m2 reed bed sewage treatment from a camp site occupied with 1.500 persons.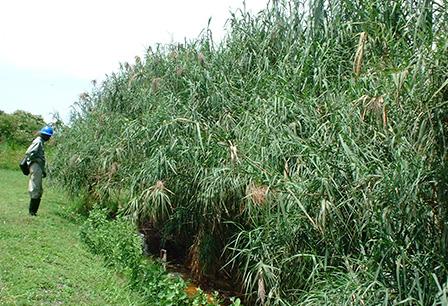 Mining sector
Kasese Cobalt Company (KCCL)- Uganda
KCCL is one of our pioneer projects in the mining industry and it is linked to our continued success, our present activities globally and our future goals.
Objective: Treating wastewater produced during mining activities
Units: 1800m2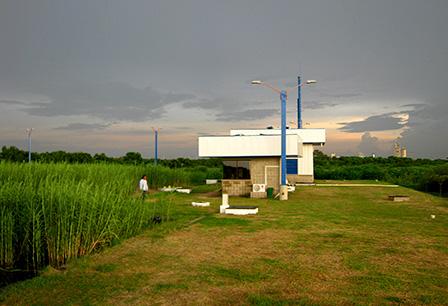 Metal industry
Accesco company, Barranquilla- Colombia.
The company manufactures and sells cold -rolled and galvanized steel, corrugated zinc and construction metal products.
Transform Ecoskandia Ltda designed and constructed a Reed bed treatment system for the company´s sewage produced from processing and cleaning. 600m3 of waste water is treated every day and min. 300m3 is recirculated.
.